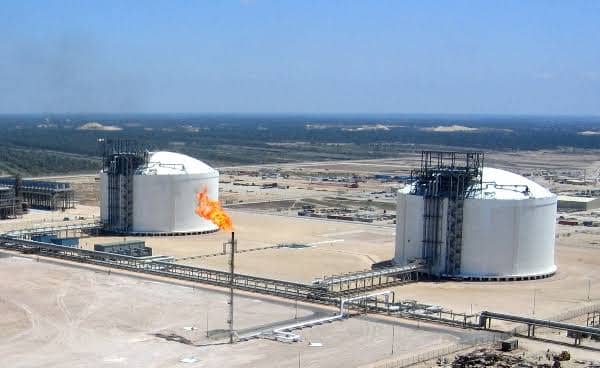 Do the current markets threaten Egypt's energy dream?
By Dr. Cyril Widdershoven – Berry Commodities – Global Head of Strategy & Risk
Arabic corner
The Egypt International Petroleum Exhibition and Exhibition (EGY 2020) was an opportunity to highlight the opportunities to fulfill Egypt's dream of becoming a major energy center.
The words of investors and participants in the conference held between 11 and 13 February – which I attended – revealed grounds for optimism about the attractiveness of the Egyptian market and the potential for gas exports despite the ongoing geopolitical concerns in the Eastern Mediterranean region due to Turkey's attempts to block Cyprus' exploration operations and its assistance to the Government of National Accord In Libya, which is not supported by Egypt.
But let us in this article take a look at the current situation of the natural gas market and its impact on the Egyptian dream:
The situation in Egypt
Egypt's exports of liquefied natural gas – which is natural gas after being processed for use – more than doubled year on year to 4.8 billion cubic meters in 2019.
Total Egyptian exports reached $ 4.9 billion in 2019, compared to $ 4.6 billion in 2018, an increase of 6.5%.
According to the Central Agency for Public Mobilization and Statistics, Egypt did not import liquefied natural gas in 2019, against imports of $ 1.1 billion in 2018.
The Egyptian Natural Gas Holding Company (EGAS) and others are currently working on a new major program to convert cars of up to two million cars to run on natural gas during the coming years, which will cancel the additional demand for gasoline and diesel.
EGAS said during the conference that Egypt will conduct storage operations for LNG soon to attract new investments and shipments.
The Egyptian natural gas program is increasing the momentum of Egypt's cooperation with Israel, Cyprus and Greece in gas deals, which are supported by several European countries.
Market position
Market fundamentals have changed rapidly, due to the supply of natural gas in the global market exceeding the volume of demand, which increases pressure on prices and competition.
This is due to additional quantities from Qatar, Australia, Mozambique and the United States. The global market glut with gas represents a major obstacle, as low prices and declining demand for gas greatly weaken the future of the Eastern Mediterranean and the Egyptian dream.
The latest developments in the global situation and Egypt's requests
Since late 2019, prices of liquefied natural gas began to decline, which led to the freezing of Egypt's gas exports, because the market is not ready to pay the five dollars that Cairo requires for every million thermal units of gas.
It is expected that the current market prices shown will be lower than the production cost in Egypt. The next two or three years may represent a challenge for the Eastern Mediterranean if prices fall below production costs in Cairo.
Other challenges
The Mediterranean region is still thirsting for gas in light of the increasing demand. But the main obstacle at the present time is that the demand for gas comes from areas that do not have the infrastructure to allow gas transport such as Greece, Slovenia and Croatia and they do not have a national network to transport gas. The delivery of gas to these areas requires a specific and costly transportation and storage process and thus the opportunity is not commercially attractive.
Quick solutions
Producers in the Eastern Mediterranean region such as Egypt can now target hundreds of small markets such as some islands and Greek and Croatian ports by transporting liquefied natural gas on small tankers with capacities ranging between 70 and 100 thousand cubic tons and the use of LPG storage options on a limited scale. These small quantities can then be transported by road using trucks.
One option also is to use gas for petrochemicals – natural gas is sometimes used to produce some materials such as plastics and fertilizers – an option that has not been fully exploited.
An opinion article by Dr. Cyril Widdershoven for Zawya.com – an Arabic angle website owned by Refinitiv.