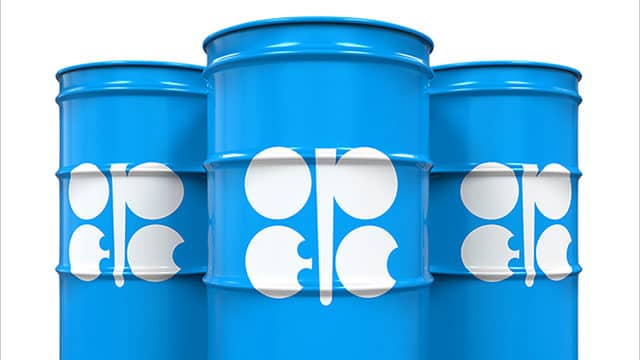 Critical meeting of OPEC today: production cut strategy under test
By Dr. Cyril Widdershoven – Berry Commodities – Global Head of Strategy & Risk
Arabic corner

Amid the tense atmosphere due to the spread of the Corona virus around the world and its impact on the transport and industry sectors, the Organization of Petroleum Exporting Countries (OPEC), which is the largest leading oil group in the world, is holding a meeting with other powers including Russia this evening in Vienna, which is known as OPEC + to discuss the continuity Current production cuts as well as an assessment of options available to reduce the crash in the oil market.
More on OPEC's trip to reduce production
An important meeting of OPEC this evening … What are the details of the trip to cut production and what is new?
Expectations
Analysts expect OPEC to be ready to remove an additional 1 million barrels a day from the market in order to stabilize the market and the global economy.
The debate today and tomorrow may become a test of the extension of the mechanism of the oil market stabilization mechanism, which began working in 2016.
What do we expect from the current discussions?
The current discussions are based on the premise that OPEC + can play a vital role in allaying demand fears in the global oil market or that it should do so.
This possibility means that OPEC + may control the ability to limit the possible fall in prices by removing additional quantities of crude oil production from the market.
This is because low oil prices are a major factor in destabilizing the global economy as it may cause potential recession or financial instability. However, this is also based on the assumption that OPEC + should play this role, which not only threatens its revenue base, but may lead to the loss of an additional market share if non-OPEC countries occupy this market space.
Quick background to the situation before SK
Before the emergence of the Corona virus, the OPEC Plus group was feeling the success of their strategies as their competitors began to feel the burden of continuing low oil prices and declining demand growth.
What should happen in today's meeting
It may be important for the OPEC + meeting to focus on stabilizing the market by keeping investment levels high (on the part of OPEC +) and not proposing new production cuts for discussion.
OPEC leaders, led by Saudi Arabia, the United Arab Emirates, and Kuwait, should take the long-term approach by showing their readiness, but without taking actual steps. Anxiety may be the reaction in the short term, so that in the long term, the capabilities of all producers will be exposed.
Market fundamentals are in line with OPEC strategies, and the obstacles that arise are opportunities, not threats.
An opinion article by Dr. Cyril Widdershoven for Zawya.com – an Arabic angle website owned by Refinitiv.