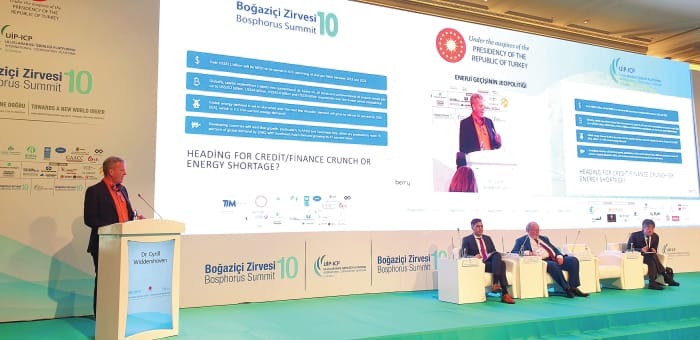 Berry's Dr. Widdershoven presenting at Bosphorus 10 Summit
2nd December 2019 – Berry Commodities – EMEA
Berry's Dr. Cyril Widdershoven was part of a panel discussing the geopolitical future of energy transition & the future of oil and gas at the Bosphorus 10 Summit last week in conjunction with the Al-Attiyah Foundation. The discussions of this panel has been widely published in the region and has been picked up by publications such as the Qatar Tribune, Gulf Times and Raya.
In line with the vision of the Foundation?s Chairman, His Excellency Abdullah bin Hamad Al-Attiyah, the Foundation?s ongoing strategic partnership with the Uluslararasi I?birl?i Platforumu, International Cooperation Platform (UIP-ICP), which organises the leading summit, provides an opportunity to enhance proactive multilateral and inter-disciplinary cooperation for sustainable development.
As the only energy and sustainable development think tank to partner the ICP Bosphorus Summit, the Al-Attiyah Foundation convened global thought-leaders from academia, industry and government, to share opinions and potential solutions to the challenges faced by the world as it transitions towards a sustainable energy future.
Ends.